Murad Cellulite Cream

Review
Rated:
4.9

out of

10


by

CelluliteCreams.net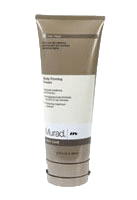 Cellulite creates an unsightly dimpled appearance in the skin and is caused by irregularly set connective tissue and fat in the deep layers of the skin. The fight against cellulite is multi-million dollar business and in order to quickly take a chunk of that money some companies create and sell creams that simply not work. There are, however, creams that are very effective. In order to save you time, money, and hassle we've reviewed Murad Cellulite Cream. Based on effectiveness, ingredients, price, and overall results, here's what we found:
What is Murad Cellulite Cream?
Murad Cellulite Cream is named after Dr. Howard Murad, a popular Hollywood dermatologist who in some ways has become the Dr. Phil of skin care. Murad is widely known for his acne treatments, but thanks to endorsements from celebrities, Murad Cellulite Cream is proving popular as well.
Murad Cellulite Cream promises to provide a "whole-body" solution to firm skin and to reduce cellulite by 69% in 8 weeks. It is always a good idea to be skeptical about these so-called celebrity doctors. Somewhere along the way, they have become less of doctors and more of business people promoting a line of products.
Murad Cellulite Cream Ingredients
The Murad Cellulite Cream is a repository of chemicals with an ingredient list longer than any other cellulite cream in our reviews. Included are some very effective ingredients, but the inclusion of others remains a mystery. Some of the most notable of the Murad Cellulite Cream ingredients are:
PPG-2 isoceteth-20 acetate - chemical emulsifying agent.
Cyclopentasiloxane - lubricating fluid based on silicone.
Dimethyl isosorbide - chemical solvent.
Punica granatum extract - pomegranate is healthy when eaten but has zero topical applications.
Tocopheryl acetate - a powerful form of vitamin E, essential for healthy skin.
Retinyl Palmitate - a form of vitamin A increases collagen to tighten and firm skin.
Uncaria tomentosa extract - Cat's claw has been used for centuries as a contraceptive and anti-inflammatory but it is known to cause itching, rash, and kidney inflammation.
Lyceum barbarum fruit extract - Wolfberry or goji berry, again, has never been delivered topically. It must be ingested for any health benefits. Even so, it has no benefits for the skin or cellulite.
Paullinia cupana seed extract - Guarana may be an antioxidant but it is linked to decreased blood platelet production.
Peppermint extract - smells nice but does not help if applied to skin.
Carnitine - helps to metabolize fat and remove toxins left over from metabolized fat.
Retinol - animal form of vitamin A.
Caffeine - effective in reducing cellulite by draining fluid from between cells and stimulating breakdown of fat.
Centella asiatica extract - also called gotu cola, improves skin elasticity and deep tissues.
Buy Murad Cellulite Cream
Murad Cellulite Cream is available on Dr. Murad's website as well as other online retailers. There are no free trials available. A single bottle starts at a whopping $77 for a 4-week supply (keeping in mind results don't occur until the 8th week). It goes without saying Murad Cellulite Cream is one of the most expensive of the products we have reviewed. On top of that, Murad will try to get you to buy the whole 3-part system for $214.50.
Does Murad Cellulite Cream Work?
Murad Cellulite cream contains some very effective ingredients such as caffeine, tocopheryl acetate, and Retinyl Palmitate but also includes other questionable ingredients that may cause some side effects. Because of the chemical additives it's hard to tell if Murad Cellulite cream will do more harm than good in the long run. Add to this the audacious price and you're looking at a product you're better off passing up.
The CelluliteCreams.net consumer review panel rates the best cellulite cream based on effectiveness and price. Check out the cellulite cream reviews page to learn more.